What is Osteopathy?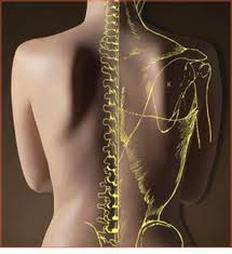 Osteopathy is a recognized effective and proven treatment for a wide range of muscle aches and pain, including:
Rotator cuff injury or "frozen shoulders"
Thoracic outlet syndrome and "stiff neck"
Upper and Lower back pain
Hip, thigh and knee problems
Pinched sciatic nerve pain
Muscle stiffness associated with sports injuries
Tennis and Golfers elbow
Jaw (TMJ) disorders, clicking, clenching
An Osteopathic treatment concentrates on the relationship within the structures of the body. The interaction of the skeletal system, muscles, ligaments, connective tissues and the way the body moves and functions. Particular attention is paid to the spine, as it is the main channel for transmitting nerve signals from the brain to the organs and other parts of the body.
Preventing illness is the primary goal of any Osteopathic practitioner. Osteopathic philosophy believes that physical problems should be treated as early as possible, in order to prevent further injury or other illness and foremost the root of the condition should be the primary target.
---
---
Welcome and thank you for visiting our website. We are always keeping our site up to date to enable our patients and all those interested in-coming patients to view the over all effectiveness of our osteopathy clinical service.

In brief, St. Joseph's Osteopathy clinic was established in March of 2012 and had been responsible for providing outstanding Osteopathic health care treatment to patients ever since. Our specialties are in the area of neuromusculoskeletal and joint dysfunctions. Our patients particularly value our high level of quality care using hands-on approach with clinically proven results.


Latest News:St. Joseph's Osteopathy Clinic is proud and honored to support Canadian racecar champion Daniel Morad in his on-going motorsport career. Daniel is a young man crowned with an impressive long list of world championship victories and several record titles. A good-natured sportsman known for his effortless style both on and off the racetrack. Daniel leads the way for many of today's fine athletes.

Daniel began his racing career in karting at an early age of eight and by the age of 15 became youngest Canadian National Champion in Formula Senior. He was the top pick by Canadian racing legend Ron Fellows to be a member of the Sunoco Team Ultra 94 in the Bridgestone F2000 Racing Academy. In 7 races, Daniel held 7 race wins, 7 pole positions and had 7 fastest race laps, making him the only driver to make a clean sweep, and hold this record to date. He won the Rotax Max Challenge World Champion in 2010. Top motorsports director, Dr. Helmut Marko, selected Daniel as a member of the highly coveted F1 Junior Red Bull Race Team. Daniel went on to win the 2007 Formula BMW USA Championship after setting multiple records, one of which was winning 6 of 14 races in one season (10 podiums in 14 race Championship) the most race wins in Formula BMW USA history. Daniel won the Championship in the 2016 Porsche GT3 Cup Challenge Canada by Michelin and 2016 Porsche North American Cup. Daniel have also won the championship at the prestigious Rolex 24 Hours of Daytona in 2017.Daniel is currently the racecar driver for CRP Racing one of the leading performance and race parts distributor in the United States. Driving the Mercedes Benz AMG GT3 in the 2018 Pirelli World Championship. Please visit his website www.danielmorad.comA high performance racecar will only achieve a desired level of purpose and success if the driver can perform within the same level of mental and physical ability. Winning racecar drivers must endure excessive physical and mental factors such as cabin heat, fluid loss, hydration, neck strains, sensory distractions, fatigue and stress.

Our shared passion for performance and commitment to providing professional racecar drivers, car enthusiasts, and athletes with health resources, treatment, recovery and injury prevention plans to perform their ultimate best at the highest levels of competition. Conditioning is the key to make sense of, react to, competition situations for a sport that demands changes on an instant. The founder of Osteopathy Dr. Andrew Taylor Still believed that the alignment of bones and tissues held answers to recovery from a sickness or disease. St. Joseph's Osteopathy Clinic proudly promotes Align Orthotics for specialized orthotic and footwear solutions. Their expert staff and Body Align Lab are simply the best in the industry. Please visit their website www.alignorthotics.ca