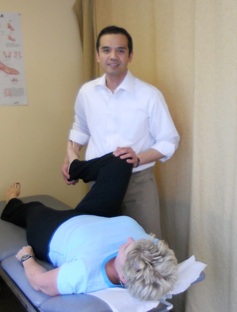 Meet The Practitioner

Jay David, DO(MP), is an Ontario board certified manual Osteopathic practitioner. Specializing in neuromusculoskeletal dysfunctions. He was first introduced to Osteopathy as a young man while caring for his ill grandmother in Los Angeles, California. Jay David graduated with top honors from the National Academy of Osteopathy in Toronto, Ontario.

Studied under his mentor Dr. Shahin Pourgol, D.C. who developed Osteopathic Sports Energy Technique (SET), author of several Osteopathy books and past team doctor of the European professional Football Club of Porto in Portugal. Jay David went to complete an extensive research thesis and postgraduate training at the National Academy of Osteopathy in Toronto school clinic.




---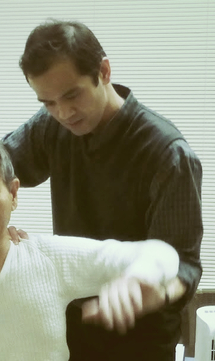 ​Jay David continued to advance his skills by studying at a variety of modality seminars, including Myoskeletal Alignment Techniques, Osteo-Articular Adjustments, Visceral Normalization and Advanced Trigger Point Release Techniques.

Greatly influenced by Dr. Erik Dalton, Ph.D., Dr. David Venturi, M.D., Dr. Shahin Pourgol, D.C., Abazar Habibinia, M.D., Drazen Krivokuca, the writings of Dr. Andrew Taylor Still, the spiritual works of Dr. Issam Nemeh, M.D. and many others. Jay David continuously enjoys increasing his knowledge and skills in Osteopathy to impart the best treatments to his patients.

Jay David is registered and licensed with the National Manual Osteopathic Society.




---